Destine Asset Management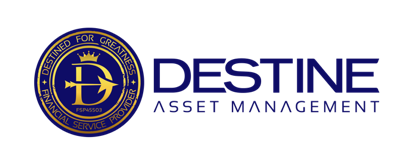 DESTINE is an asset management company specializing in the management of financial resources to ensure good financial governance in the implementation of projects in Africa and Internationally. These projects include commercial and private organizations, Governments and Churches.
Specializing in humanitarian and social development projects, we believe we have a fundamental responsibility to assist organizations and people in training good stewardship of money and other assets. To this aim, we invest in a wide array of influential market segments, including commodity trading, mining, information technology, infrastructure & property development, media, entertainment, healthcare and education. We also provide structured entrepreneurial programs, where entrepreneurs can bring their business ideas to be evaluated, funded and mentored.
"6 Train up a child in the way he should go [teaching him to seek God's wisdom and will for his abilities and talents], even when he is old he will not depart from it." Proverbs 22:6 AMP